Meet our advisiors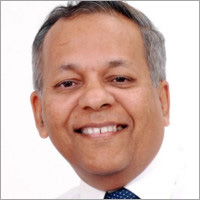 Anurag Bhatnagar
CEO, ShiftAlt Capital
veteran finance executive with a healthy blend of functional skills (in Finance, Accounts, Liabilities, Treasury, Stock broking, Asset management, Life insurance, Community) and horizontal experience (in Sales, BD, Distribution, Partnerships, Products, Asset Management, Coaching & mentoring, Project management, SBU Turnaround, Start-ups, Enterprise management), developed over 29 years
working with some of the most reputed entities in India.
Mr. Shantonu Roy
CEO at Strategy Development & Execution
Mr. Roy is an accomplished management professional with over 20 years of experience, specializing in leading Profit & loss, Business Development, Operations, Fund Raising, Investment & Finance of the Company. Expertise in managing business development, converting potential into opportunities, building relationships and capitalizing on a strong professional network to initiate and finalize M&A deals (new and established ventures). Adept at achieving change through business restructuring and team management initiatives.
Previously, Mr. Roy has served four years as Board Member of a public listed Company (Muscat Securities Market) - Al Sharqiya Investment Holding Company SAOG. He has worked as CIO&Senior Manager for large conglomerates in Middle East. He worked for Galfar Engineering & Contacting Company SAOG as Director – Investment. He has abundant knowledge on Start-up businesses & Investment instruments across different asset classes power by executions capabilities. He was closely associated for launching two IPOs in Muscat Securities Market. He has ventured into Africa for businesses making strong relationship across western to eastern Africa.
Mr. Roy is presently heading as Chief Executive Office of Global Industrial Services & Executive Director of Global Industrial Services LLC, Muscat, Oman. He also serves as special Investment advisor to Ahmed Araimi Holding Company. He presently manages a diversified business unit with five business verticals in Hospitality, Tourism & Infrastructure.He has educational qualification of MBA (Finance) & Master Degree in Economics. Additionally, he has many certifications includes digital marketing from Warton School of Pennsylvania.