Property Sale / Purchase
During the process of buying and registering property, Property Verification is the first step before you decide to move ahead with the purchase. Most buyers spend months - first asking for and trying to procure the numerous documents, and then more time effort and money in trying to verify their authenticity. With LegalKart's Property Verification service, you can get all the documents verified quickly, easily and conveniently from the comfort of your home.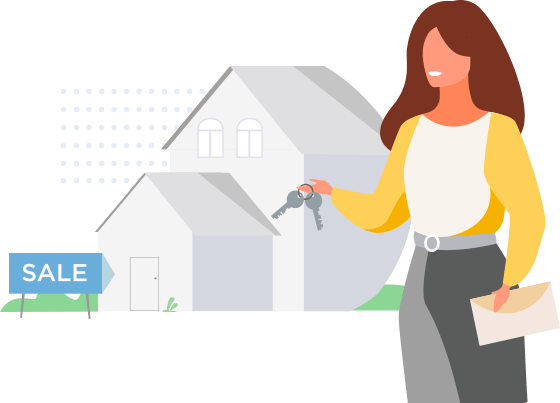 Products for all your Sale and Purchase
Property Products

Products for all your Sale and Purchase
Why LegalKart?
Property documentation from
Anywhere
Get property documents reviewed, title checked, document verification, sale deed / agreement drafting, registrations, stamp paper and much more with a single click.
Senior Legal Professionals
with 24X7 Support
Only the best property lawyers will consult you 24X7. Impeccable documentation & faster delivery of service. Get ready to be delighted.
Realtime Alerts &
updates
We take timelines seriously and so we adhere to commitments. You will receive alerts and updates on WhatsApp and SMS.
Frequently Asked Question
When should I get the property papers verified?
Property papers are verified generally under two circumstances, one is during purchase and other during lease of the property. Property paper verification is done to ensure that fraudulent acts or misrepresentation of the property has not happened, and it also helps in peaceful possession of the property
When you decide to buy a property or commercially lease a property, the first thing you should do is get the property papers verified by a property legal expert.
What are the documents required for property verification?
Depending on the type of property you are buying, you will need to get the relevant documents verified by a Property Lawyer.
Sale deed in the name of the present owner
Agreement to Sale
Will
Partition Deed
Mutation Deed
Development Agreement
Sanctioned Plan
Encumbrance Certificate
GPA/Power of Attorney
Property Tax Receipts
Proofs of payment made to the builder
Apart from this, any other documents you have for the property
Who will do the property verification?
An experienced property lawyer will do the property verification
How will I submit my documents?
You can upload the documents after the payment is processed. If any additional documents need to be uploaded then you can do so after logging into your account.
If I have any questions or want to discuss any issue with the lawyer, how can I do that?
With every Property product purchase, you will be credited 60 minutes of Lawyer Consultation time. You can utilize these minutes to consult a Property Expert Lawyer and discuss your issues.
What will happen if I do not register my property?
According to the Registration Act, 1908, any transaction having the sales proceeds of Rs 100 has to be registered. So, practically registration is a must wherever there is a sale and purchase of property or transfer of property. When you register your property, you will be able to establish your lawful ownership on the property.
If you do not register your property, you will not be able to further sell the property. You will also not be able to mortgage your property or raise any loan against the property. In case your property gets acquired by the government, you won't be entitled to compensation if the property has not been registered.
Is there a time limit for registering a property?
The documents needed for registration must be presented within four months from the date of execution. Failure to register the purchase agreement of a property will attract a penalty. If a document that needs to be registered, remains unregistered, then it will not be acceptable by the court of law.
How is stamp duty calculated?
The stamp duty varies from one state to another. The stamp duty is calculated as a certain percentage of the sale value of the property. In some states, it varies from 5% to 7% of the property sale value. You can pay stamp duty in cash, cheque, demand draft, pay order, or NEFT transfer.
How long does it take to get the Sale Deed?
Previously, the Sale Deed document was returned after 4 months, but today, due to computerization, the copy of the Sale Deed is available on the same day.
What our users have to say

I had an amazing experience with LegalKart. Right from Property Paper Verification to the Sale Deed Registration, LegalKart provided me end-to-end support while purchasing my new home. I'm extremely satisfied with their service and the timely updates they provided during the whole process.


I was planning to buy a plot in Nagpur. Before buying the land, I wanted to get all the documents verified and ensure it is free of fraud and forgery. LegalKart undertook every step carefully and their team was very responsive. I am impressed by their professionalism and would highly recommend their service.


I had purchased a flat in Bangalore. The builder had delayed possession from the committed date. I was paying a high EMI and rent which increased my monthly cash outflow and this left me with no money at the end of the month. I was very stressed and didn't know what to do. I came across LegalKart and their Property Expert Lawyer advised me to send a legal notice to the Builder and also appeal to the RERA for the delayed possession. I got compensation from the builder for the delay and finally also got possession of my flat.

B
B. Sivakumar, Bangalore