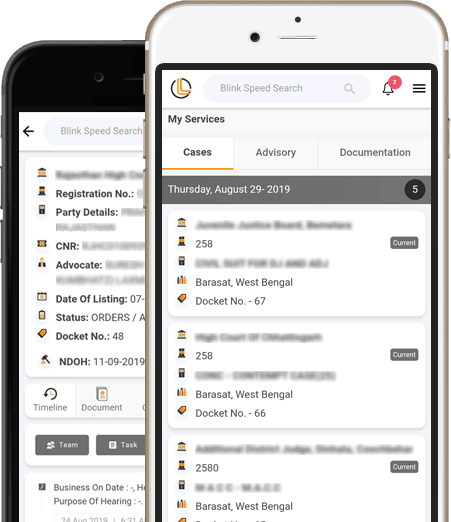 Practice
Management
Stay organized and on top of your cases with LegalKarts cutting edge technology.
Add your case on LegalKart and get automatic case updates.
Get real time updatesfor your next date of hearing.
Plan your day to day activities, events and meetings.
Retrieve and access all your case related documents anytime, anywhere.
Document storage on cloud for quick and easy access.
LK app provides unmatched convenience of one click access to clients, cases & invoices.
Client
Experience
LegalKart is a simple, convenient location to share files, communicate, and collaborate with your clients.
The LegalKart app enables you to effortlessly send and receive messages from within the app, keeping clients up-to-date with less effort than a phone call.
LegalKart enables lawyers, team members, and clients to easily upload and share case files, with no complicated steps ,enabling swift collaboration and clear communication.
With the LegalKartApp, you can send invoices directly to your clients, ensuring that nothing gets "lost in the mail" (or email). Clients are notified when they receive the invoice and can immediately access, review, and even pay online through the LegalKart app.
Be rest assured that all files, messaging, events and more stored in the LegalKart app are safe and secure. LeglKart employs best-in-class security technology and practices, which means you'll never have to worry about anything falling into the wrong hands.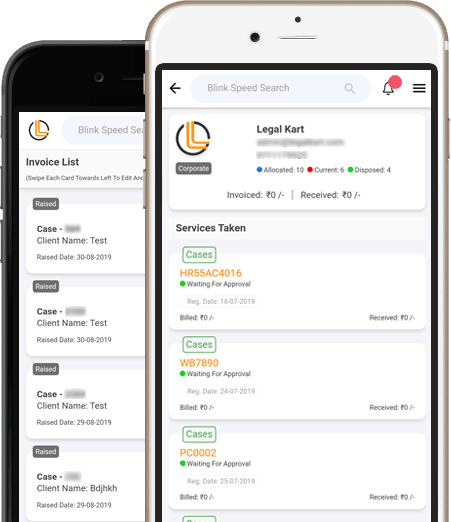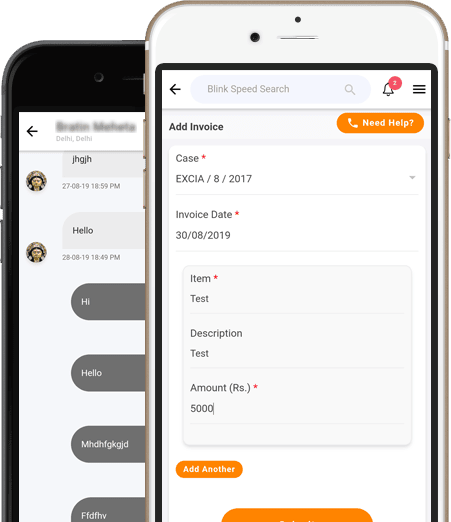 Safe &
Secure
LK offers Bank Grade security to keep your critical client data, correspondences safe and confidential.
256 bit security certified.
Reliable document sharing, financial transactions and communications.
Team
Management
Add your team members and stay connected.
Assign tasks and track the progress.
Give customized access to team members on cases.
Track individual/ team expenses incurred on cases.
Evaluate your team
Thorough communication and better control over assigned tasks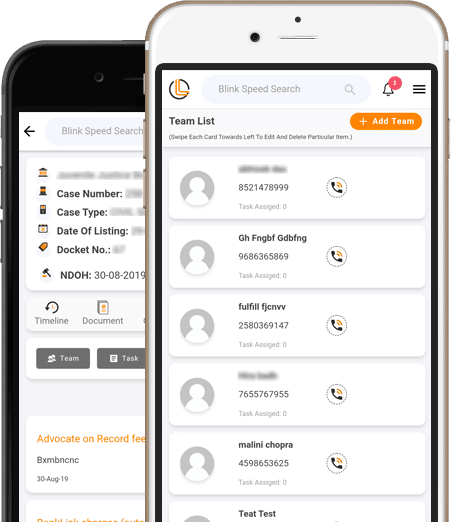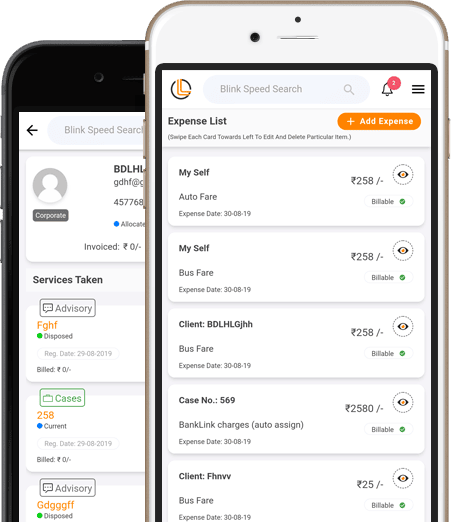 Financial
Management
Keep an accurate record of individual as well as team expenses.
Generate invoices hassle-free.
Safe and secure financial transactions.
View individual client statements.
Collaboration
Search and interact with lawyers across the country.
Grow your practice by maintaining your unique LegalKart Profile.